Drawbacks of Turnitin
Though Turnitin is one of the most well-known plagiarism checkers for educators, it has its drawbacks.
First and foremost is its exclusivity: Turnitin is only available to educators (and the students of those specific educators). It is not accessible software that any individual can take advantage of, even if they are students or teachers. There are many people that could benefit from checking their written work for originality, so this exclusivity is quite prohibitive to the larger public.
That said, even eligible parties interested in using Turnitin can't just sign up online. In order to gain access to the platform, you have to schedule a call with their sales team and get approved for partnership.
And then there is the cost, which is ambiguous, as there are no published pricing tiers for Turnitin. Rather, the price the consumer pays for the services is negotiated between the school and the Turnitin representative.
Aside from those practical concerns, there is also the issue of technological limitations. For instance, Turnitin only checks words. So, if someone copied a picture off the internet without giving the author credit for it, Turnitin would not recognize that.
While Turnitin touts that it runs regular checks for online updates, there are times when there is a lag in the updates meaning that one could check their article for plagiarism, and it is okay. Then on the next day, for example, the professor finds that it is indeed plagiarized.
Lastly, the plagiarism detection itself seems to lack the sort of nuance necessary in writing. For example, it can be very overwhelming with its fragmented matches, claiming plagiarism for terms like "Tom and Jerry" or "Bugs and Daffy", phrases that are simply titles and certainly not cases of plagiarism. The more often terms like these show up in a document, the higher the plagiarism detection percentage.
If your school already uses Turnitin, you may have your hands tied, but if you're in need of a high-quality plagiarism checker that you can actually access, read on for more alternatives.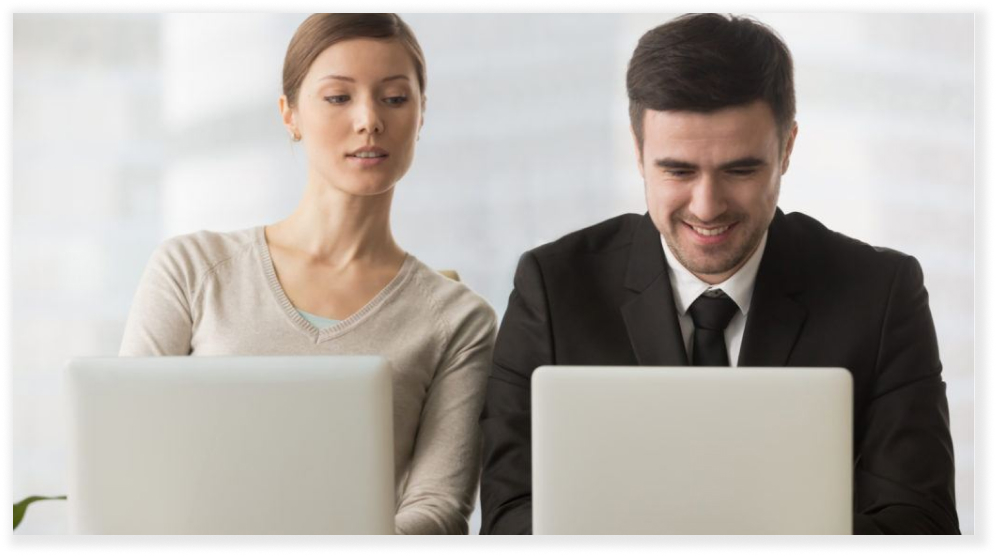 TABLE OF CONTENTS
What is the best alternative to Turnitin?
#1 Quetext
Quetext is a plagiarism detection software that helps ensure that your content is original and gives credit where credit is due. It is becoming the new standard for students, teachers, and content writers to avoid plagiarism. And in cases where unoriginal writing is detected, its built-in citation generator helps to seamlessly credit the original source.
Top Features
ColorGrade™ Technology: The ColorGrade™ technology in Quetext gives you a clear picture of the content you need to revise. It takes out the guesswork, making spotting and removing plagiarism intuitive and fast.
Available to All: Anyone that wants to use Quetext can — and they can be up and running with it in no time at all. The free version is great for those who just need a quick check here and there, while the Pro version is no more than $10/month for all the bells and whistles.
Speed: Quetext is known as one of the most comprehensive plagiarism checkers with the fastest service. The website is also ad-free for both paid subscribers and those using the free version. The ad-free experience lets you focus on editing your content instead of wasting time waiting for ads to load.
Use Cases:
Content Writers: Content writers are held to a high standard when it comes to providing their clients with original copy. They also often create their own schedules. Quetext is always ready for use with no middle-of-the-night maintenance downtimes or required waiting periods before granting access.
Educators: Professors and schoolteachers can use Quetext to aid them in ensuring the uniqueness of their work and that of their students. They never have to worry about meetings with decision leaders to do so. All they have to do with Quetext is sign up for their monthly subscription, and they can use the plagiarism detection software for up to 100,000 words per month.
Flexible Classroom Settings: Students love Quetext because they have a risk-free way to quickly check their work to confirm originality before sharing it with their teachers. Quetext can be used in online classes as well as on-campus and even allows students to check up to 2,500 words for free.
#2 Grammarly
Grammarly is best known as a tool for checking grammar in your writing, but it also provides a plagiarism checker — if you're willing to pay for it. Students, educators, and other professionals most often rely on it for its word-checking ability, which certainly comes in handy even at the free level. However, access to the plagiarism checker requires a membership, which comes to $30/month (or $12/month if paid in full for a year).
Top Features
Writing feedback: Grammarly provides an advanced grammar checker, with additional writing feedback to help you write more clearly.
Originality score: Grammarly's originality score tells you the percentage of plagiarism your document contains. You can edit the content within the platform to lower the score.
Chrome extension: The Grammarly Chrome extension helps writers detect grammatical errors in many different places, so you don't have to write in one place and then copy/paste the content somewhere else.
Use Cases:
Business purposes: Due to the cost of a subscription, Grammarly's plagiarism checker is typically better for businesses that pay a special rate, and all employees can then take advantage of it.
Content production: Copywriters and entrepreneurs can use Grammarly to check their work for originality and ensure that they are creating unique content that increases brand awareness.
Easy editing: While some lag times in the software make using it challenging at times, it lets paying users edit their work and simultaneously check their work for originality.
#3 Copyscape
Copyscape is another online plagiarism detection software available for writers of all kinds. It provides a scan of your work to help users ensure originality, plus it offers a unique product called CopySentry, which helps businesses monitor the web for theft of their content.
However, the free version of Copyscape is extremely limited—you can only enter an existing website URL to check for plagiarism, rather than copy and paste unpublished text or upload a file. It also doesn't allow users to save their originality reports once they are run.
Top Features
Batch search: Copyscape lets you check multiple pieces of content at one time for plagiarism, up to 10,000 pages at once.
Exclusion list: Users can create an exclusion list that filters out certain sites from the plagiarism check (for instance, other websites they own or are already aware of).
Syncs with WordPress: Copyscape Premium includes a WordPress plugin, allowing users to scan for plagiarism as they're producing content inside the CMS.
Use Cases:
Blog maintenance: With its WordPress plugin, Copyscape makes regular blog maintenance quick and easy, identifying instances of plagiarism directly inside the CMS.
Monitoring competition: More valuable than its plagiarism checker, Copyscape's CopySentry product is a great tool for businesses to effortlessly be on the lookout for encroaching competition.
Business acquisitions: When one business acquires another, Copyscape's batch search feature comes in handy for auditing an entire website for plagiarism all at once.
#4 DupliChecker
DupliChecker is an online tool that lets anyone check their work for plagiarism—either for free or with a paid membership that works on a sliding scale.
However, it falls short on the sophistication of its actual plagiarism detection and often appears "buggy" with the amount of ads on the site. A quick Google search reveals users reporting their results as being incomplete; the plagiarism checker sometimes fails to identify as many instances of plagiarism as a simple Google search for the same block of text.
Top Features
Built-in grammar check: Like Grammarly, DupliChecker also features a tool for checking your grammar in the submitted text. This can make for a handy substitute for the more expensive Grammarly when you're in a pinch.
Free: DupliChecker can be free forever as long as you only need to check (low-stakes) content in small bits at a time.
Unlimited uses: One can use the platform as often as they want and check as much content as they need...but only 1,000 words at a time.
Use Cases:
Short on time: DupliChecker is a good resource to use for one-off, low-stakes plagiarism checks that require a quick turnaround time.
Brief, one-off checks: While not an option for checking large amounts of content or multiple website pages at a time, DupliChecker can be good for running a scan on one page or one chunk of text here and there.
Submission flexibility: The simple interface lets you copy and paste your content, upload a variety of file types, or enter a website URL for a quick scan.
#5 PlagScan
PlagScan is an online plagiarism checker that's particularly popular in Germany, where it was created. It accepts many file formats, such as PDF and Word documents, in addition to a simple copy and paste.
PlagScan is used by many professionals and educational institutions alike, but it falls short with the number of false positives it provides when detecting plagiarism. It also appears to have an outdated database, sometimes failing to detect plagiarism where it really matters.
Top Features
Printable PDF: PlagScan lets you print out reports and aids in making edits to the text. It's a great way to collaborate with others in making the quality of work better.
Inexpensive, but not free: Individuals can register for free on PlagScan, but beyond that, you can't benefit from it until you become a paying member. The good news is that the paid subscription is fairly inexpensive, starting at $5.99/month.
Ease of use: The PlagScan interface can be rather busy-looking, but once you get used to it, it becomes easy to use and understand.
Use Cases:
Working within an LMS: For education systems using a learning management system, PlagScan can usually integrate to incorporate plagiarism checking directly into the LMS environment.
Educators: If a given school is paying for an enterprise package, it makes sense for that school's educators to use the PlagScan plagiarism checker to verify students' work.
Businesses: Though inexpensive if you only need to check 6,000 words or less ($5.99/month), the price for individuals rapidly increases from there. However, the pricing structure is suitable for businesses where several users require access.
#6 Viper
Viper is the plagiarism checker on scanmyessay.com that uses "credits" to provide content evaluations for writers. It's a quick and easy tool to use and is a great choice for content written in other languages besides English.
It offers a user-friendly experience but takes some getting used to. Since pricing is based on credits, the cost can quickly get steep depending on how much content needs to be checked. The main drawback to using Viper is that you essentially forfeit your right to privacy, as the site will publish your submitted work to other sites after a certain amount of time.
Top Features
Speed: Viper's speed and ease of use makes it a popular option for writers who need a quick check here and there.
Multilingual: Viper is multilingual, making it great for creating content for different language speaking audiences
Pay as you go: There is no subscription with Viper. You buy credits as you need them.
Use Cases:
Multilingual content: Viper can help with writing content in multiple languages, while avoiding plagiarism.
One-off articles: Buying credits for just the amount of words you need may be preferable to a monthly subscription if you have very limited content needs.
Student papers: The stakes are lower for students who want to use Viper as a plagiarism checker if they don't mind their content being republished three months later. Professional copywriters, however, don't want to risk their content being shared to other sites, especially if it's promoted as a "student paper."
What is the best alternative to Turnitin?
When it's all said and done, Quetext comes out on top as the best alternative to Turnitin. Turnitin's biggest weakness is its inaccessibility. While these other options are all far more accessible than Turnitin, Quetext still pulls ahead with its advanced ColorGrade™ and DeepSearch™ technology, built-in citation generator, and simple, pleasant user experience.
Not to mention the tool works quickly and efficiently for all types of users (students, teachers, content writers, and other professionals), all with straightforward and fair pricing. Give Quetext a try (for free!) on your next project, big or small.